BIM-Medical Cannabis (BMC)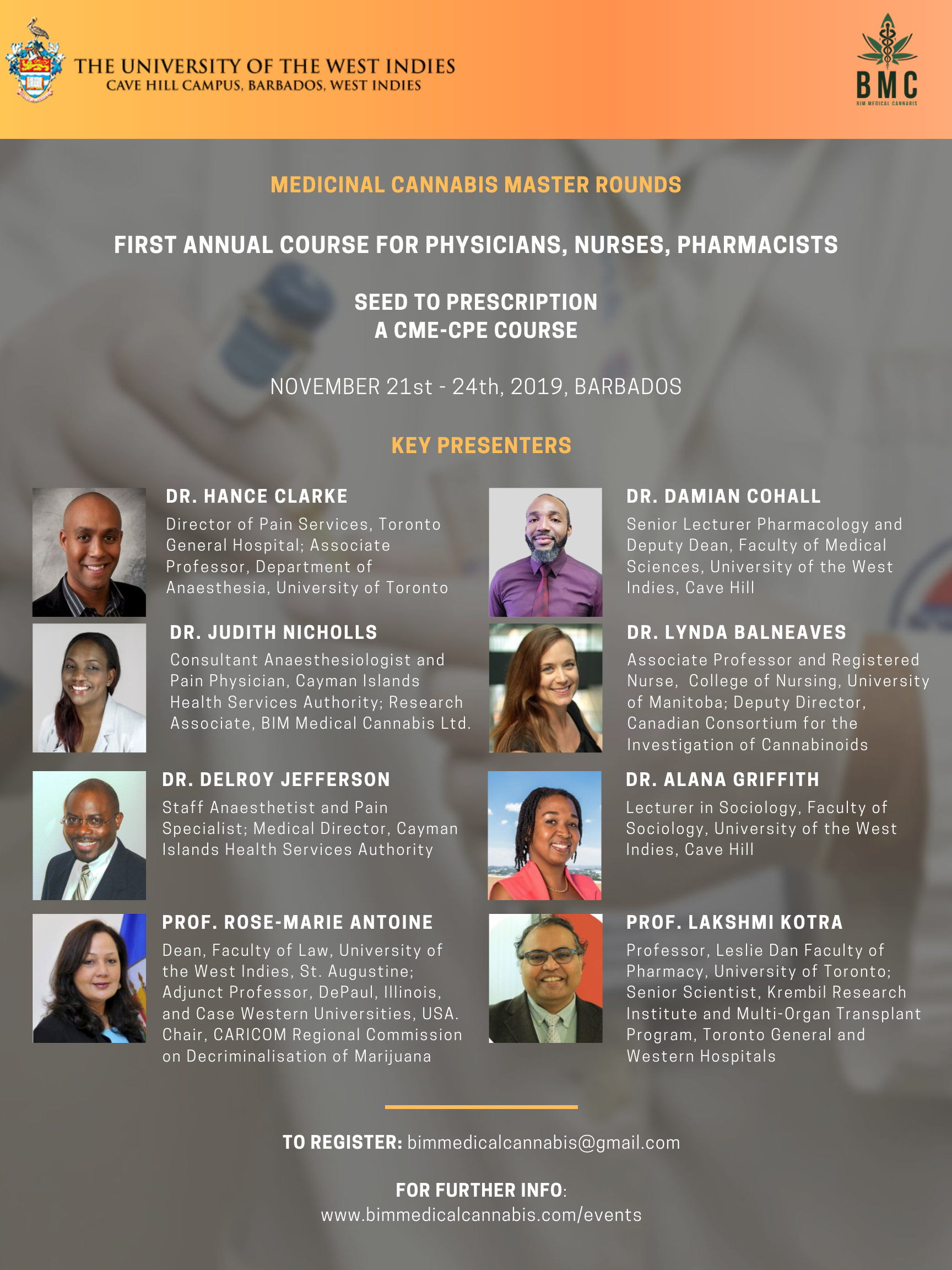 Medicinal Cannabis Master Rounds

November 21st - 24th, 2019.

Lloyd Erskine Sandiford Conference Centre
Two Mile Hill, St. Michael, Barbados

Early Registration ends Thursday October 31st, 2019

BIM-Medical Cannabis (BMC) and
The University of the West Indies (UWI) Cave Hill, are proud to announce 'Seed to Prescription', the First Annual Master Rounds Course for Physicians, Pharmacists and Nurses in Barbados and the Eastern Caribbean.
We believe that high quality education and training will be essential for the development of a successful, sustainable, patient-centred Medical Cannabis Industry in the region.
We have therefore been meticulous in ensuring that our First Annual Course offers a comprehensive and rigorous syllabus that will enable local practitioners in the health and medical industries to perform at the highest possible standards in delivering quality care to their patients.
We have similarly been highly selective in assembling a high quality and impressive team of regional and international facilitators to deliver our course.
Its accreditation as a CME-CPE course reflects its calibre and speaks to our commitment to a rigorous, science-based and evidence-based approach to the development of the Medical Cannabis Industry in our region.


For further INFO please visit:
BIM Medical Cannabis
webpage