Einstein Student Activities Payment Portal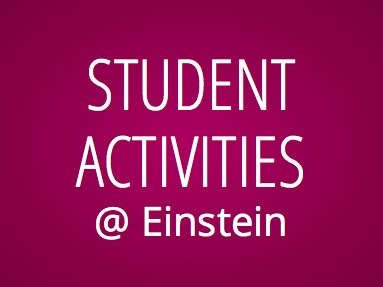 Welcome to Einstein Student Activities Payment Portal
You can pay for Einstein wear, events & activities electronically via the ePayment system using your credit card.
The ePayment system is quick, convenient, secure, and available 24 hours a day, 7 days a week
The types of credit cards accepted here are:
Important Order Information:
All Einstein Wear orders placed before 11:59pm on Thursday will be processed and available for pick up on that Friday. Pick-up hours are from 9am-5pm.

For all White Coat orders please allow 3-4 weeks of processing time. You will receive an email when it is ready to be picked up from the Office of Student Activities.



We do not ship any of the items bought virtually on the Einstein store. You can pick up at the Office of Student Activities in Belfer 115 on Fridays from 9am-5pm.