February 16, 2019 | Foundations for Healthy Marriages [Premarital] | Springdale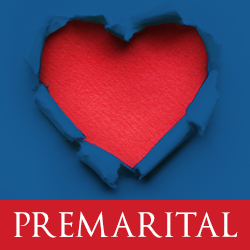 Foundations for Healthy Marriages is specifically designed for engaged and newlywed couples, or for couples who are seriously dating and considering marriage. Content areas of this workshop include dealing with differences, identifying and communicating individual expectations, clarifying marital roles, and effectively managing conflict.
For more information about this workshop's content, please visit the Foundations for Healthy Marriages information page.
THE REGISTRATION COST IS PER COUPLE.
REGISTRATION DEADLINE: Thursday, February 14, 2019 at 12:00 PM.
MEALS: Chick-Fil-A box lunches
LOCATION: Springdale FBC Annex
SPECIAL NOTES:
Refunds are not available, but substitutions for other events may be made before an event has started.
If you are unable to attend, please let us know by calling 479-524-7105, by replying to your emailed receipt, or by using our Contact Form.
Check-in begins at [Change this text as appropriate.]
Seating is first come, first served
Attire is casual (jeans). Because room temperatures vary, dressing in layers is recommended.
Photos and video of the event may be taken for promotional use of The Center for Healthy Relationships. If you do not wish to be in those images, please notify the staff prior to the start of the event.