Seminar: Music Camp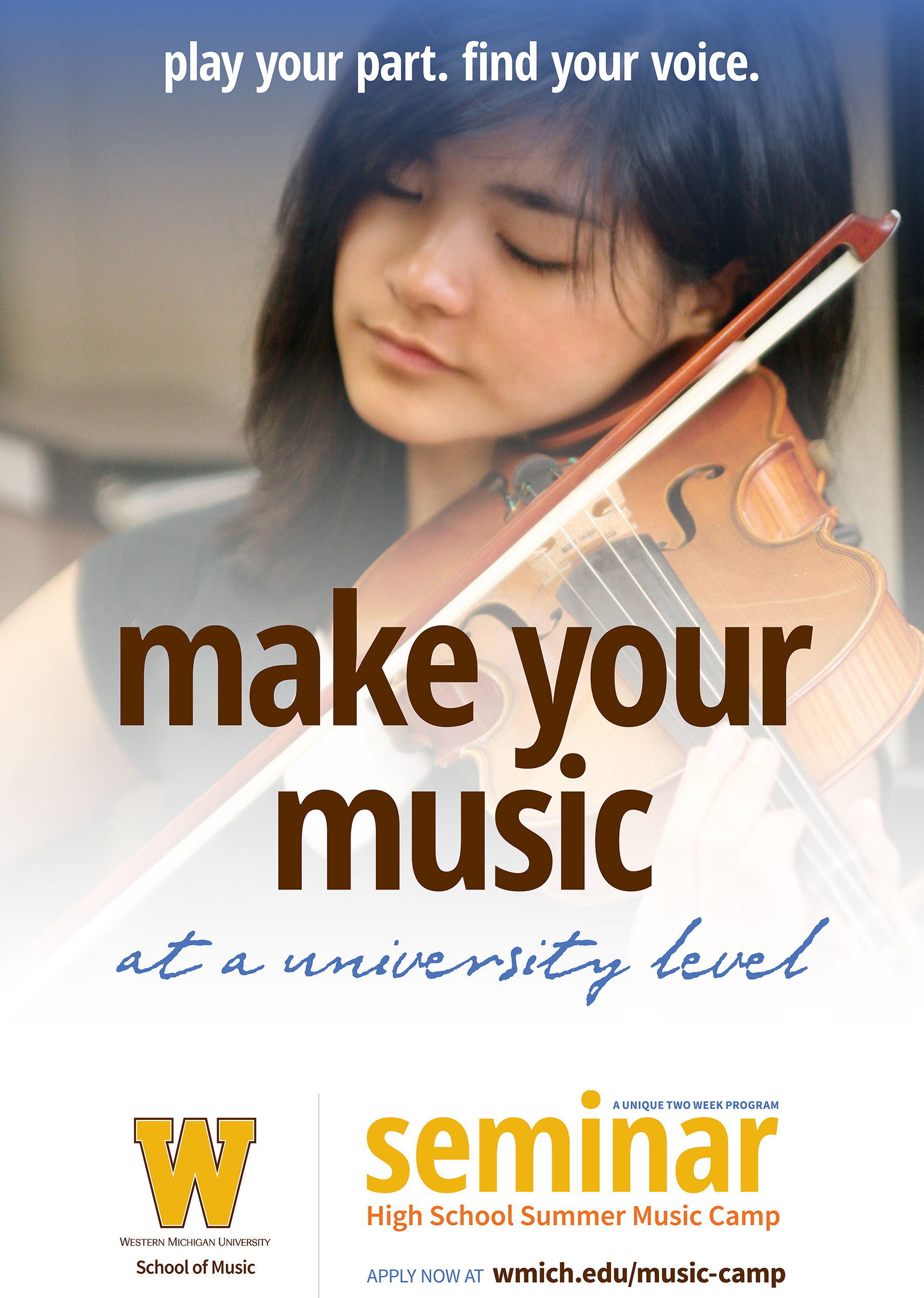 Western Michigan University's Seminar summer music camp is designed to serve as an enjoyable, pre-college experience for serious musicians in grades 9 through 12. It is organized to promote artistic, social, recreational, and cultural interaction among the participating young artists. It simultaneously serves as a vital experience for the students as well as a valid artistic representation of the School of Music at Western Michigan University.

Seminar 2018: July 8–21, 2018

Play your part. Find your voice. Make your music.