MY-PROUD Motivational Interviewing January 11, 2020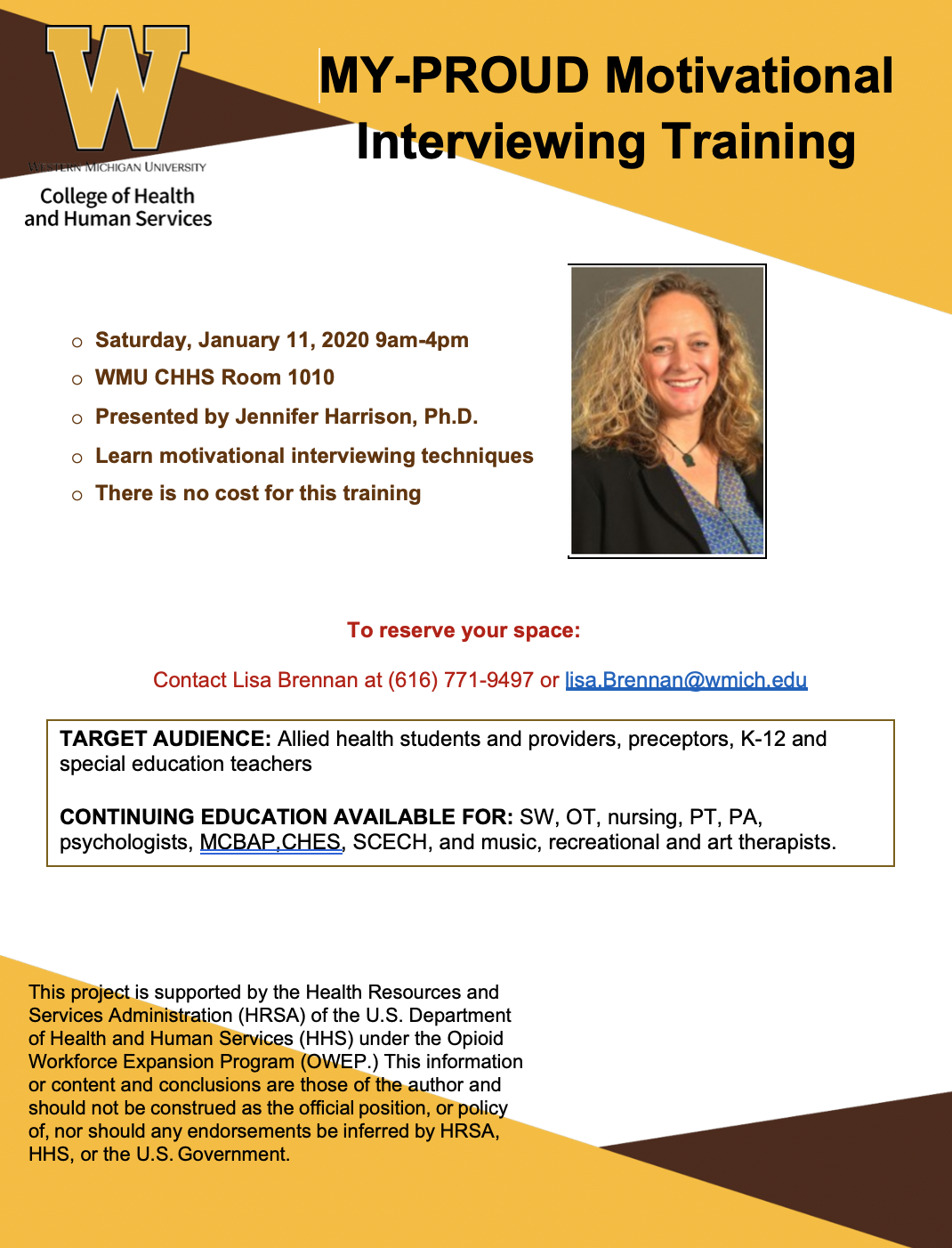 REGISTRATION IS CLOSED FOR THIS TRAINING.
MY-PROUD Motivational Interviewing
January 11, 2020 9am - 4pm (Registration opens at 8:30am)
Location: WMU College of Health and Human Services Room 1010
Presented By: Jennifer Harrison, Ph.D.
Participants can learn more about the benefits of motivational interviewing and better understand motivational interviewing techniques. The target audience for this program includes allied health students and providers, preceptors, K-12 and special education teachers.
There is no cost to participate in this continuing education program. However, registration is required.