Group Unlimited Semester Passes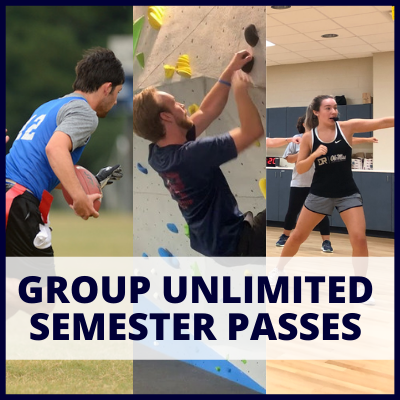 With a group purchase of Unlimited Semester Passes, you will have the opportunity to purchase either Play, Fit, or Climb passes for members of your organization at a discounted rate. The current semester play pass is $20/person. Our Group Unlimited Semester Pass payment structure is shown below:
10 - 14 passes - 5% discount
15 - 19 passes - 10% discount
20 - 24 passes - 15% discount
25+ participants - 20% discount


Click "Add To Cart" below. You will have the opportunity to select the type of pass and number of passes on the next page.