2018 Drawing/Painting - Summer Academy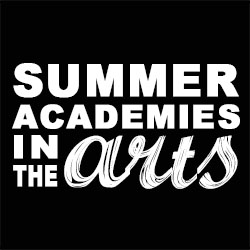 2018 SUMMER ACADEMY IN DRAWING/PAINTING
(Beginner, Advanced and Middle School Levels)
Beginner:
Date:
July 2-July 13, 2018
Time:
9:00am-4:00pm
Fee:
$2,650 (Overnight)
$1,000 (Commuter)
Ages:
14-19
Advanced:
Date:
July 30-August 10, 2018
Time:
9:00am-4:00pm
Fee:
$1,000 (Commuter)
Ages:
14-19
Middle School:
Date:
July 23-July 27, 2018
Time:
9:00am-4:00pm
Fee:
$700 (Commuter)
Ages:
10-13
Take your skills to the next level! Learn advanced studio technique and complete portfolio-ready work. Supplies included.
---
All participants are required to complete and submit the following forms to participate in the Academy (right click, save as):
-University Waiver and Photo Release:
Commuter
or
Overnight
-Code of Conduct Agreement
(page 29)
-Overnight Agreement
(if applicable, page 30)
To register, please have the following information ready:
-Name
-Address
-Phone Number
-Email
-Date of Birth
-Shirt Size
-School
-Emergency Contact Information
-Medical Information
-Method of Payment
Visit our
website
for more information on our Summer Academies. Questions?
Email us!
*Please note: Price will be adjusted on the next page upon completing registration information.