The Future of Transportation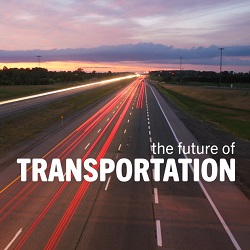 January 11, 2018 A symposium in which leading companies, academics, advocates, and decision makers will explore the rapidly shifting transportation landscape and ways technology and policy can shape our transportation system over the next 20 years. The program will address critical issues including regional market-based solutions, advanced transportation technologies, and innovations in transportation accessibility and design to reduce carbon pollution from the transportation sector.
Earlybird registration expired at midnight on December 17, 2017.
Normal registration fee of $50 applied from December 18, 2017.