Revista De Critica Literaria Latinoamericana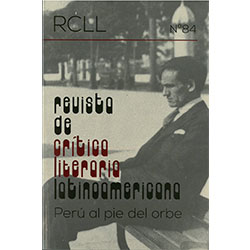 The RCLL is published at Tufts University with a special license from Latinoamericana Editores (Lima-Berkeley), editorial branch of the "Centro de Estudios Literarios Antonio Cornejo Polar" (CELACP), and with the sponsorship of the Department of Romance Languages at Tufts University and the collaboration of the Dean of Arts & Sciences.

Annual subscriptions: $50 for individuals; $80 for institutions (discounted to $72 for distributors).

Questions? Contact rcll.subsriptions@gmail.com.