Summer Season Farm Share (10 weeks)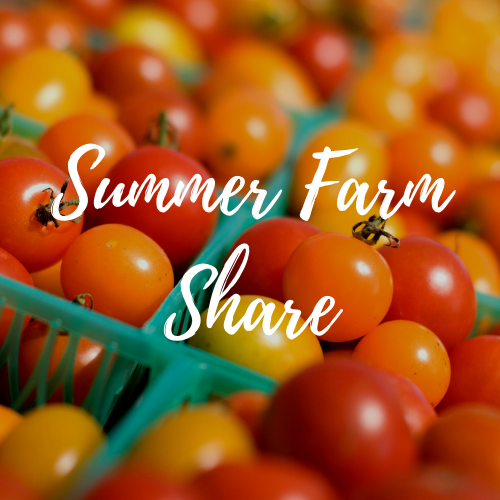 New Entry Food Hub Summer Season Farm Share Box

10 week traditional summer farm share from June 15 - August 21.

Our selection of the best seasonal produce each week from our network of beginning and immigrant farmers. We recommend one share for 2 average omnivore adults.

This option gives you the best value (~$38 of produce/week) but the least flexibility. This share is for those who enjoy the challenge of a farm share that may contain new and exciting vegetables to try!

If your household has allergies, picky eaters, or limited time to experiment we recommend that you check out our new CSA, Your Way share options!

Full Season Farm Share: $675 for 20 weeks June 15 – October 30
Summer Season Farm Share: $370 for 10 weeks June 15 – August 21
Fall Season Farm Share: $370 for 10 weeks August 24 – October 30

For an incremental payment plan, please contact FoodHub@nesfp.org

Your purchase supports New Entry Food Hub's mission to build long term economic self-reliance and food security among farmers in eastern Massachusetts and their communities, and to expand access of healthy and culturally appropriate foods in underserved areas through production of locally grown foods. Thank you for your support!