HDA Patagonia Fleece Fundraiser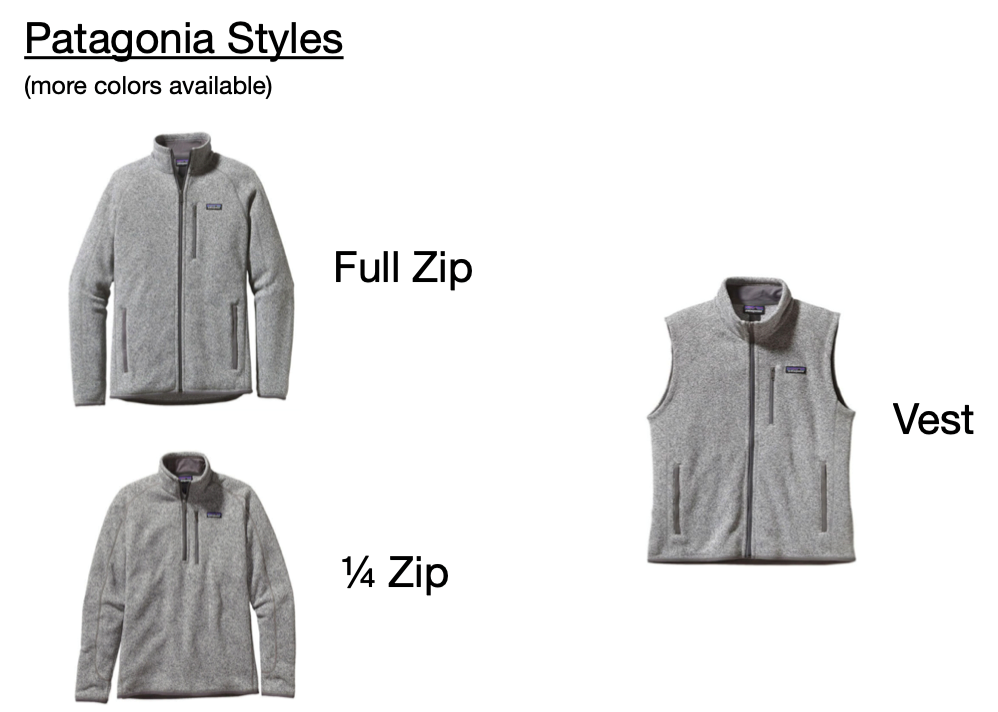 HDA Patagonia Fundraiser

On behalf of Tuft's HDA's service trip to the Dominican Republic, we will be selling

Patagonia Better Sweaters including:

• Full Zip sweaters
• 1/4 Zip sweaters and
• Vests
The sweaters and vests will have the Tufts Dental School logo embroidered on the right side of the chest and will be available in men and women sizes. Luckily, we were able to get them discounted from their original price! These fashionable sweaters are very versatile for both cold and warm weather. They are great to wear around clinic, in lab, or in the classroom. Patagonia has a lifetime warranty on ALL of their products, so it will be a great investment helping this humanitarian cause.

The photo to the left is only one color, but for all styles we have many colors. (See email for full list)

Pricing (embroidery & shipping included):
• Men and Women Full Zip: $128 (original $149)
• Men and Women ¼ Zip:$94 (original $109)
• Men and Women Vest: $94 (original $109)

Orders will be accepted starting today until Saturday, August 17th.