Football vs. Bentley - 10/21 6:00 PM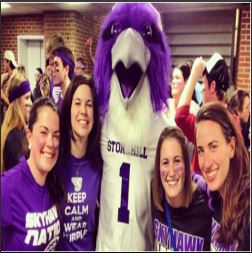 The Stonehill Skyhawks captured the Northeast-10 Presidents' Cup for the third-straight year at the conclusion of the 2011-12 academic year and ranked 68th in the final Learfield Sports Directors Cup standings, which recognizes overall athletic achievement in NCAA championships.
Stonehill received one of the inaugural Division II Presidents' Awards for Academic Excellence and has boasted an NCAA Academic Success Rate (ASR) over 97% each of the last three years. The athletic department is ranked sixth in the National Collegiate Scouting Association (NCSA) Power Rankings used to assess the academic and athletic standards of all NCAA and NAIA athletic programs, marking a fourth straight top ten placement.