Nu Rho Psi - Membership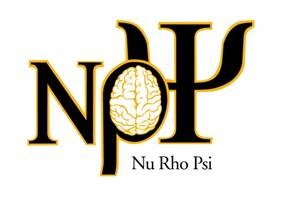 Nu Rho Psi
THE NATIONAL HONOR SOCIETY IN NEUROSCIENCE
About Nu Rho Psi:
Nu Rho Psi membership provides recognition of verified academic excellence in the interdisciplinary field of Neuroscience
Nu Rho Psi membership is for life and it is often a springboard for the networking and collaboration of in the study of the brain
Members are provided opportunities to form professional relationships that carry them through their careers in Neuroscience
For more information visit the Nu Rho Psi website: http://www.nurhopsi.org/drupal
Application requirements to the Stonehill chapter of Nu Rho Psi
Requirements for membership include:
Major in Neuroscience
Completion of at least 3 semesters at Stonehill College*
Undergraduate cumulative GPA of 3.2 and a minimum GPA of 3.5 in the following courses:

PSY 415 - Brain and Behavior
Two of the following:

NEU 200 - Seminar in Neuroscience
NEU 271 - Research Methods in Neuroscience
NEU 400 - Psychopharmacology
NEU 412 - Neuroscience
BIO 312 - Vertebrate Physiology
BIO 324 - Endocrinology
BIO 406 - Seminar in Behavioral Ecology
BIO 409 - Immunology
BIO 212 - Genetics
BIO 310 - Developmental Biology
Membership in Nu Rho Psi is open to qualified candidates regardless of age, sex, sexual orientation, race handicap or disability, color, religion, or national or ethnic origin.
* GPA is based on a student's academic record at Stonehill College but transfer students with a distinguished record from another institution may petition the chapter for consideration.
What is the cost?
Membership in Nu Rho Psi is for life. When elected, students pay a single lifetime induction fee of $40.00, which is the only payment to the National organization.