Convocation Stole and Pin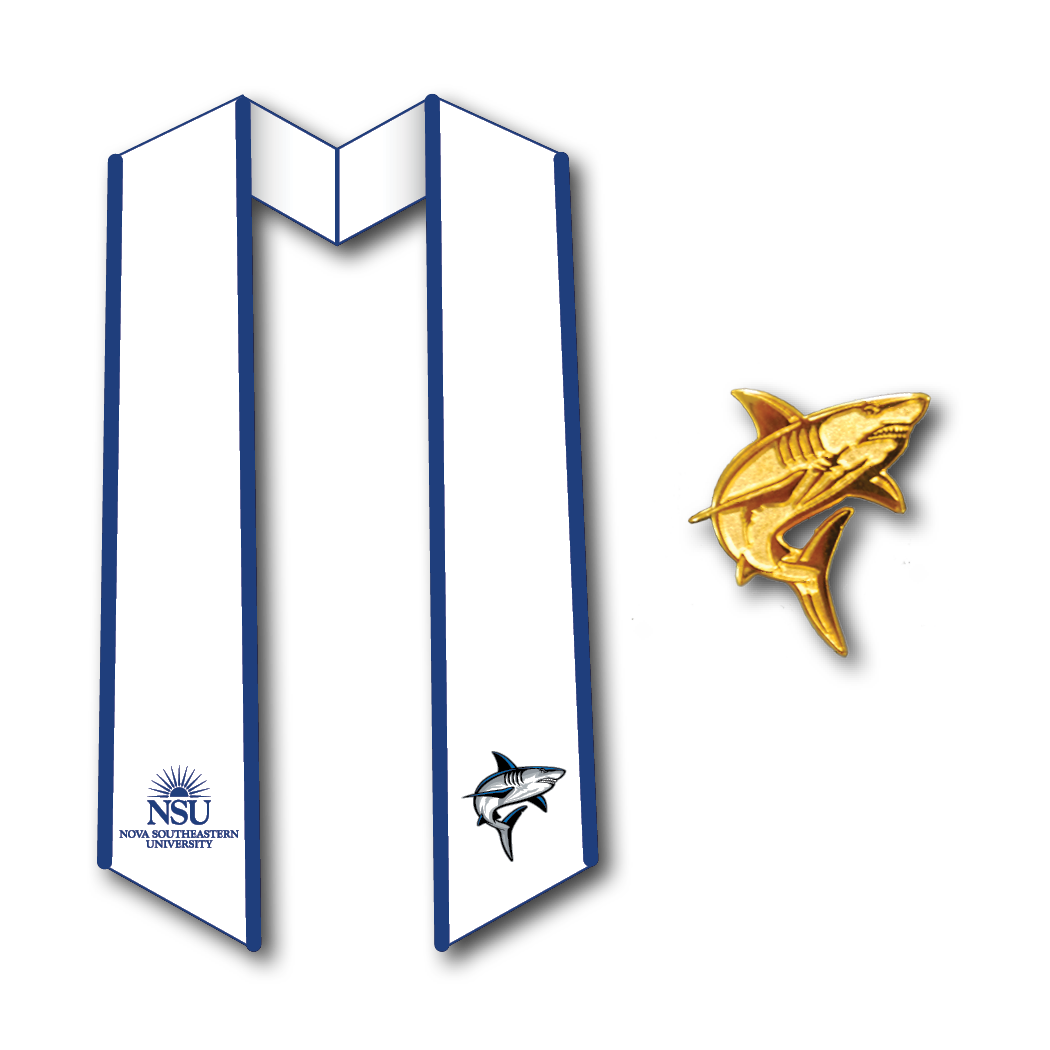 Convocation Stole and Pin
On August 21, 2015, Nova Southeastern University began a new tradition in recognizing our new students through our annual
Convocation
celebration. As part of that celebration, new students received a Nova Southeastern University Stole and Shark Pin as part of the ceremony. Only new students in attendance were able to receive their NSU Stole and Shark Pin. Based on feedback from existing students, we are now making the NSU Convocation Stole and Shark Pin available to all undergraduate students. Students can now proudly display their collection of NSU pins at graduation by wearing a NSU Stole.
Purchase your NSU Stole and Shark Pin today and begin your pin collection representing the start of your journey at NSU. The stole and pin are available and sold as one item at a price of $25.00.
There will be an additional processing fee of $2.50 if you would like your item mailed to you or you can waive the $2.50 processing fee and pick up your purchase in the College of Undergraduate Studies located on the fourth floor of the Carl DeSantis building. All purchases must be made through the TouchNet Marketplace environment; they cannot be purchased directly from the College of Undergraduate Studies.
At the time of purchase, you will have the option to make a charitable donation to the
President's Scholarship
fund supporting future SHARKS at NSU. This donation is optional and not required for the purchase of the NSU Stole and Shark Pin.
----------------------------------------------------------------