Certified Fiber Optics Specialist in Testing & Maintenance (CFOS/T)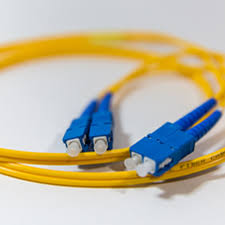 Certified Fiber Optics Specialist in Testing & Maintenance (CFOS/T)
October 23 - 24, 2019 / Thursday & Friday 8:00 am-4:30 pm - Registration closes Wednesday, October 23
Location: NorthWest Arkansas Community College, Shewmaker Center for Workforce Technologies
This course offers advanced training in the testing and maintenance of fiber optic networks. The program explains the variety of testing standards, equipment, and technological approaches used in fiber optic testing and splicing, and how to choose among them. The course is 75% hands-on, exploring the overall spectrum of testing and maintenance of single and multi- mode fiber optics networks. Subject matter includes:
• ANSI/ TIA/EIA-526-14(7)A
• OTDR fundamentals and uses
• Return Loss Testing
• Attenuation testing using the Power Source and Light Meter
This course prepares you for the Advanced Fiber Optics Certification exam, given at the end of class, and is sanctioned by the Fiber Optics Association (FOA). Pre-requisite: CFOT course completion or other fiber optics training course within preceding 6 months, or 1 year fiber optics related experience. There is an exam available to "test out" of the basic CFOT requirement for a $145 fee. See bdidatalynk.com for more information. Tuition includes materials and one year membership to FOA.
Contact NWACC Workforce Development at (479) 936-5175
Click here to learn more about our trainers at BDI Datalynk.
Click here to learn more about Fiber Optic Tools.
Click here to learn more about the Fiber Optics job market.