Certified Fiber Optics Specialist Outside Plant (CFOS/O)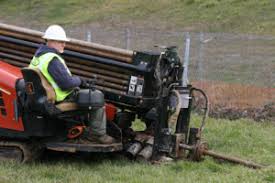 Certified Fiber Optics Specialist Outside Plant
October 28 - 29, 2019 / Monday - Tuesday 8:00 am - Finish
Location: NorthWest Arkansas Community College, Shewmaker Center for Workforce Technologies
This 2-day specialist course is for students who will be directly involved with installing Outside Plant (OSP) Fiber Optics cabling. This is an add-on course to the FOA portfolio and can be taken concurrently with the CFOT course. Course topics include:
• how to properly identify OSP fiber cabling types
• recognizing various outside plant closures used in OSP fiber installation
• how to install, prepare, terminate, splice, test and troubleshoot installed OSP fiber cable
This course prepares you to take the CFOS/O exam, given and graded at the end of the class, and sanctioned by the FOA. Pre-requisite: CFOT course completion within the preceding 12 months or have renewed their FOA membership within that timeframe prior to attending the courses. Tuition includes materials and one year membership to FOA.
Contact Stacy Reagan at 479-936-5108
Click here to learn more about our trainers at BDI Datalynk.
Click here to learn more about Fiber Optic Tools.
Click here to learn more about the Fiber Optics job market.