Mind Trekkers Sponsor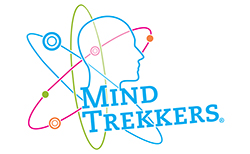 Mind Trekkers is a student organization at Michigan Tech and was founded in 2010 with a purpose of bringing the excitement and intrigue of science, technology, engineering and mathematics (STEM) to kindergarten through 12th grade (K-12) students across the entire country. Mind Trekkers engages with students through hands-on demonstrations at festivals. Sponsor benefits include your company logo on our new trailer wrap that travels across the US. Your sponsorship directly impacts our ability to continue impacting students lives. Studies have shown that students who attend a Mind Trekkers event leave with a greater appreciation for STEM, pursuing post-secondary education, and a new knowledge of possible STEM careers. Through sponsoring Mind Trekkers, you will help in our effort to attract and develop a stronger workforce of STEM experts. For more information on how you can help sponsor a Mind Trekkers festival in your area, please contact us.
View Mind Trekkers website.
View the excitment!