Sponsor a SYP Exploration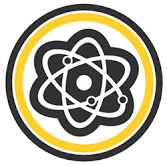 For more than 40 years Michigan Tech faculty, graduate students, role models and other professionals lead Summer Youth Programs for students completing grades 6-11 built around hands on activities, field trips and team projects. Is your company interested in sponsoring a week-long, hands-on exploration for 15-20 talented students? (ex: Mechanical Engineering sponsored by XYZ Company) Through sponsoring an exploration you will assist with instructor costs, course supplies and materials and be able to meet and influence these top performing students by providing role model speakers during the course. Join us and share your company's story and mission with these exceptional students, and help us engage the next workforce.
View Summer Youth Programs website.
View the excitment!