002 SIA 2019 Fall Tour Registration ($350)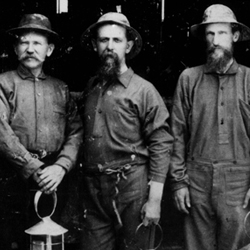 SIA Fall Tour, Reno, Nevada, September 19-22, 2019
Member Registration
---
To sign up for the Fall Tour, select the green ADD TO CART button at the bottom of this page and the green CONTINUE UNREGISTERED button on the delivery screen.
DO NOT USE the LOG-IN or REGISTER TABS at the top of this page.
---
All registration fees, including late fees, are on a per-person basis. Please submit a separate registration for each participant.
Each participant must be a 2019 national SIA Individual or Household member.
You can pay your 2019 membership dues or upgrade your membership with the registration.
---
Registration fees include one day of tours on Friday, one day of tours on Saturday, two lunches, and Saturday evening meal (Friday dinner is on your own). Cost for the Fall Tour is $350 per person. The Thursday tour is optional at $45 per person. The Sunday tour is optional at $85 per person.
---
The 2019 Fall Tour is capped at 65 attendees. The Thursday tour is limited to 44 people. The Sunday tour is limited to 44 people.
---
This online registration application does not verify you are on the fall tour. We will process your application on a first-come, first-served basis.
You will receive a summary of your registration from SIA headquarters before the start of the Fall Tour.
---
To avoid a late fee, register by September 1, 2019.
---
PLEASE BE SURE TO ANSWER ALL OF THE QUESTIONS. REQUIRED FIELDS (those with a red asterisk) MUST BE COMPLETED BEFORE YOUR REGISTRATION CAN BE ENTERED INTO YOUR SHOPPING CART.
---
Please email us at
sia@siahq.org
, if you have any questions.