Regular Conference Registration - 2019 MRC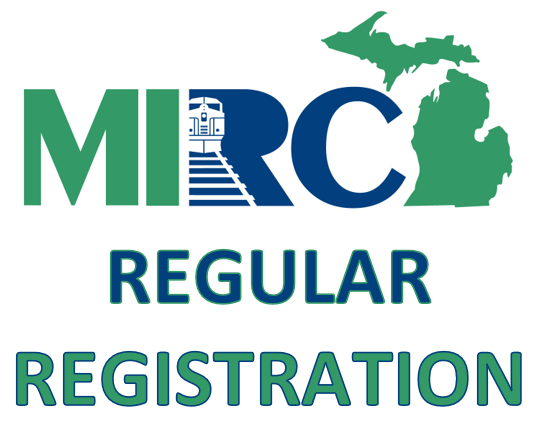 Early Registration Rates will run through May 31, 2019!
The 2019 Michigan Rail Conference "Think Global, Act Local" will be held August 7-9, 2019 at Michigan State University's Campus in East Lansing, Michigan.
Regular Registration for this event is $250.00. The main conference is Thursday, August 8th. You can also register for the Student Scholarship Golf Outing Fundraiser ($75) and Opening Reception on Wednesday, August 7th and the Field Visits ($40) scheduled for Friday, August 9th.
To get more information about this event, visit http://rail.mtu.edu/MRC2019 or contact Amanda Kerttu at alkerttu@mtu.edu
Note: To register and pay for more than one person at a time, click on continue shopping once you get to the shopping cart.