Meal Plan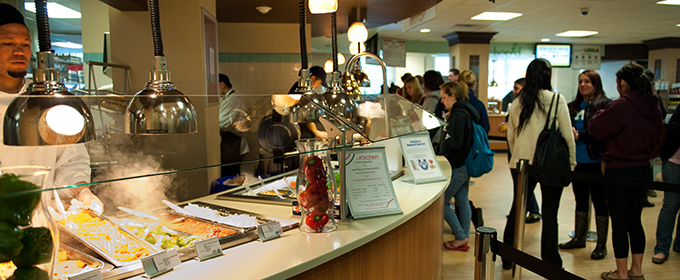 Your Iona College ID card serves as your meal card. Participation in Iona College's meal plan program through the meal card system allows you the freedom to purchase what you want, when you want it and where you want it with no restrictions. The meal plan program is a user-friendly declining balance system of purchases and transactions that provides ease of use and ease of mind.

Recharge your "On-Campus Meal Plan" and receive On-Campus Bonus Bucks!

The "On & Off Campus Meal Plans" enable students to choose from 2 on-campus sites as well as 20 off-campus eateries.

** Please note if you are a resident student, you already have a meal plan included in your room and board charges.