Patriettes Christmas Showcase Tickets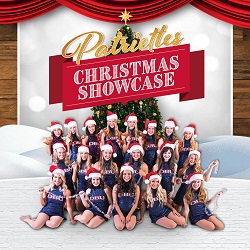 The DBU Patriettes 9th Annual Christmas Showcase will take place in the Burg Center on Saturday, December 7, 2019 at 7:30pm. The Patriettes Christmas Showcase is a unique way the team uses all styles of dance to portray the gospel message, and we welcome you to join us! Admission to the showcase is $5/person, and all DBU faculty, staff and students enter free with DBU ID

Please select "Add to Cart" to continue.