Athletics Endowed Scholarships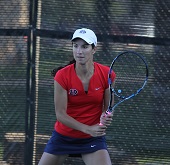 Making a gift in support of endowed scholarships is an opportunity to be a part of our mission to provide scholarship aid to our Patriot student-athletes. Your support in helping student-athletes enroll and attend DBU allows them to receive a great education and be transformed as a result of their experience on University Hill.
If you still want to donate to DBU Athletics, but don't have a specific program in mind, please
click here
to
Give to DBU Athletics.