Omaha Level ($3,000)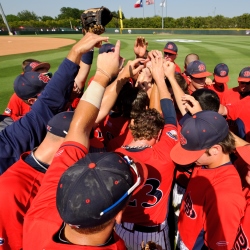 This level of support entitles the member to 2 DBU Baseball golf hats, two 30 oz. DBU Baseball RTic tumblers, 2 vouchers for a large drink at all 2018 home games, an official Under Armour DBU Baseball t-shirt, 2 season tickets, a complimentary suite rental, invites to the annual golf tournament, email newsletters, and a $50 discount on suite rentals.

Please select "Continue" once a desired contribution level has been selected.