Print Credits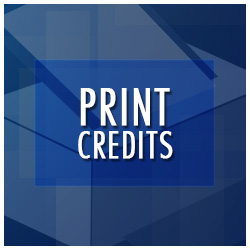 Each semester (Fall/Spring/Summer) students receive 350 print credits. These print credits do not carry over at the end of each semester. If you are running low and need to add more, please select the amount of print credits you wish to purchase.*

*A quantity of 1 represents 50 print credits.

Please select "Add to Cart" to continue.