$100m Scholarship Campaign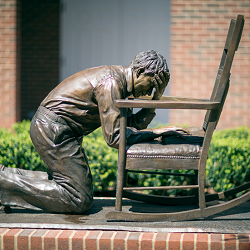 Thank you for being a part of our special $100 million scholarship campaign.
Your support in helping students come to DBU allows them to not only receive a great education, but also transforms them into young Christian leaders who want to serve our Lord first and foremost.
This secure form will walk you through the steps of making a donation online.
Please enter the desired donation amount: