Clemson Players Car Decal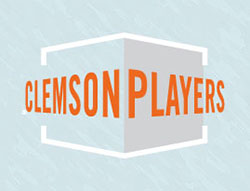 Support the arts and Clemson students with this 7"x4.5" orange and white die-cut car decal. All proceeds go to professional development scholarships for Clemson Performing Arts students.

Walk in orders may be picked up at the Performing Arts Main Office, 221 Brooks Center M-F 9:00am-2:00pm. Shipping options are also available.