2020 Turf School - Rock Hill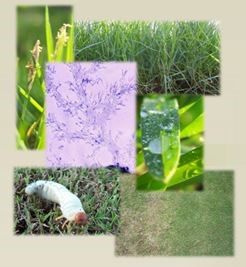 2020 Turf School - Rock Hill


February 14, 2020

Topics will cover turfgrass fertilization, insect, disease and weed pests, and water quality effects on pesticide applications.

This school is awarded 3 CAT3 CEU's and 1 CORE CEU.
8:30-9:00 Registration
9:00-12:00 & 1:00-3:00 Seminars
12:00-1:00 Lunch (provided)

Irrigation Water Quality Influences Pesticide Efficacy Understand how the composition of your water source influences the efficacy of your pesticides.

Management of Turfgrass Insects Learn to manage pests by learning their vulnerabilities in their life cycle while utilizing unique integrated pest management strategies and new pesticides.

Disease Management in Lawns Learn about proper fungicide selection and what controls the majority of state-wide fungal diseases while exploring their life cycles and influence of environmental factors.

Turfgrass Fertilizers & Management Discover the effects of nutrient absorption on turf quality and rooting and learn efficient application strategies.

Successful Lawn Weed Management Strategies Identify the most noxious weeds and learn management practices and the latest control option.