Camp Ready, Jet, Go!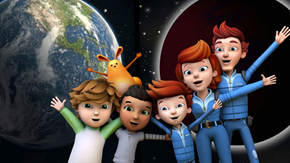 Camp Ready, Jet, Go!
July 6-10

In this new camp, a camper's place is exploring space! Inspired by the PBS kids' show, we'll explore astronomy and earth science through a variety of hands-on experiments, games, and other and activities, including a visit to the planetarium! Please register by June 29.

Age: 6-12
Camp Session: June 6-10, 8 a.m. to 12 p.m.
Price: $120
Location: Conference Center, lower level
Drop off is from 8- 9 a.m., and camp begins at 9 a.m. sharp!