U-Pick As An Alternative Income Source - December 3, 2019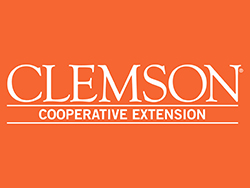 U-Pick As An Alternative Income Source - December 3, 2019
U-Pick operations may offer an alternative income source. This program will provide participants the "nuts and bolts" for deciding if this is a feasible option. Culture requirements for the following crops will be covered: apples, blueberries, blackberries, Christmas trees, nursery crops, and strawberries. Also, learning basic financing.
9:30AM – 10:45AM Drew Jeffers, nursery crops, annuals and perennials
Landscape and flowering plants offer a good roadside market, however, growing these plants comes with a degree of responsibility. Are you ready to tackle this challenge?
10:50AM – 12:00PM Andy Rollins, Blackberries, Blueberries, and Strawberries
Berries offer a potential income source, however, proper cultural manage is essential. Learn what it takes to be a "true" berry producers.
12:00PM – 12:45PM LUNCH – provided
12:45PM – 2:00PM - Kerrie Roach, Small Scale Apple Production
Gain insight to growing apples on a small scale as a potential crop for diversification and value added production. 2:00PM – 3:00PM Adam Gore, basic finances
Learn key points to basic finances and the importance of this aspect of the business. Without it you simply cannot make a living.
3:00PM – 4:15PM Mark Arena, Christmas trees Since 2009 the U-Cut Christmas tree market has steadily increased in the state. Is this an opportunity for you to capitalize on? Come and see!
Clemson University Cooperative Extension Service offers its programs people of all ages, regardless of race, color, gender, religion, national origin, disability, political beliefs, sexual orientation, marital or family status and is an equal opportunity employer. Should you require special accommodations due to a disability, please notify our office at least ten days prior to the event.
Date:
December 3, 2019
Time:
9:30AM – 4:30PM
Location:
Roper Mountain Science Center, Greenville, SC
Questions, contact Mark Arena 864-359-3387 or
marena@clemson.edu