Lunch and Learn - 2019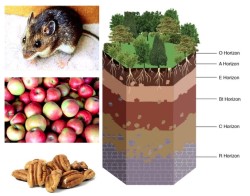 Lunch and Learn
Wednesdays September - November from 12:00p.m. to 1:00p.m. at the S.C. Botanical Garden; Conference Center, upstairs
Join us for a fun and informative lunch and learn with Clemson Extension Agents!
Wednesdays:
September 4
Andrew "Drew" Jeffers: Moles & Voles
Controlling moles, voles, and other pesky vertebrae in your garden.
September 18
Kerrie Roach: Apples
Learn about the apple industry in South Carolina, and then sample some scrumptious apples.
October 2
TBA
October 16
Mark Arena: Pecans
How to raise and care for pecans at home.
November 6
Dara Park
Home Soil and Water Tests
Bring your soil and water tests to Dara Park and she'll help you understand them and help you translate them into concrete steps you can take in your garden. For details on soil and water testing:
https://www.clemson.edu/public/regulatory/ag-srvc-lab/soil-testing/index.html
Location:
S.C. Botanical Garden; Conference Center, upstairs
Time:
noon – 1 p.m.
Fee:
$7 (10% member discount)