Homeschool Days, Fall 2019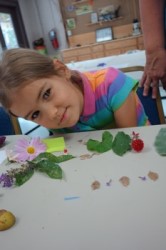 Homeschool Days, Fall 2019
Sept. 25, 27, Oct. 23, 25, Nov. 20 & 22
Join us each month, for an exciting, hands-on learning experience! Themes change each month, and activities are designed for children ages five and up. Please register all children that will be participating in the classroom. Please register at least 3 days in advance.
Wednesday, September 25:
Insects
Friday, September 27 (10-11:30 a.m.):
Insects
Wednesday, October 23:
SC Nature Emblems
Friday, October 25:
SC Nature Emblems
Wednesday, November 20:
Friday, November 22:
Life in a Forest
Fee:
$6 per participant (10% member discount)
Time:
1:00–2:30 p.m., Sept. 27 at 10-11:30 a.m.
Location:
S.C. Botanical Garden; Conference Center, downstairs