The Melody Garden - Fall 2019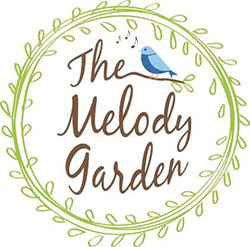 The Melody Garden


"We are the music makers, and we are the dreamers of dreams." -Arthur O'Shaughnessy. How about we make music AND dream! Multi-instrumentalist and songwriter, Rebecca Smith, will inspire you and your seedling or sprout to sing and dance to nature-themed music. Imaginations will soar as your child learns to sing in tune and move to rhythm. Classes are outside on pretty days! Each class ends with an instrument petting zoo!
Suggested Ages: Under 6 years

Each session allows for 1 make-up week in case Rebecca needs to cancel class (weather, illness, etc.). If you cannot make class due to vacations, illness, etc. then you can make up your class at a different time, if you'd like.

Fall Session Dates: September 3rd-November 12th (includes one makeup week)
Choose from : Tuesdays, 5-6pm session OR Thursdays, 10-11am session
Location: Meet at S.C. Botanical Garden Conference Center (upstairs or downstairs depending on day)
Cost: $90/ 10 week session
Register at least one week in advance. Limited to 12 participants.