Family Yoga with Melissa Powell – July 2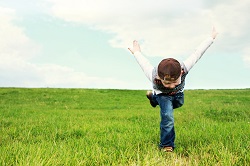 Family Yoga with Melissa Powell – July 2
Date:
Tuesday, July 2
Time:
9:30 – 10:30 a.m.
Join Melissa Powell, RYT 200, for a 75-minute yoga class that incorporates trees into the practice. No yoga experience is necessary. The class will focus on mindful movement and connecting body, breath, and mind. The trees will inspire us with the steadiness and strength of their roots and trunks as well as the flexibility of their branches and leaves. We will be introducing ourselves to the trees and including them in the yoga practice.
Please bring a small blanket or large towel for each person.
$10 per family in advance. $12 to drop-in.
This class will be held weather-permitting and will be rescheduled in the event of inclement weather.
*If you cannot attend the class/series for any reason, you must request a refund at least 5 days prior to the start of the event. Otherwise, you may gift your registration to a friend.*
Location:
Amphitheater
Cost:
$10 per family in advance; $12 to drop-in
Contact Name:
Melissa Powell
Contact Phone:
(864) 502-8328
Contact Email:
:
greenheartawakening@gmail.com