25th Annual Southeastern Regional Games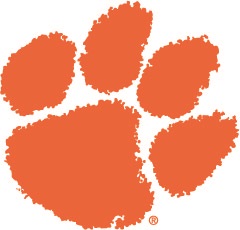 25th Annual Southeastern Regional Games
Base Fees:
$75 base registration (if registered by 05/01/19, 11:59 pm EST)
$25 late registration fee (if registered between 05/02/19 and 05/15/19, 11:59 pm EST)
*You must be pre-registered. There will be no on-site registration available.*
Optional Fees:
$30 per person/per night for housing on Clemson's campus ($60 will be charged for 2 night stay)
$15 for each extra t-shirt
$5 for each family/friend Saturday lunch ticket
$15 for each non-athlete banquet entry
Entry Fee Includes:
Lunch on Saturday, one t-shirt, awards, and banquet meal ticket (for athletes), and any additional options selected.
Payment for your registration fee is available online, but you can mail a check if needed. Use promo code
INVOICE
in checkout for this option. Make checks payable to Clemson University and mail to:
c/o Jasmine Townsend
263 Lehotsky Hall
P.O. Box 340735
Clemson, SC 29634
**Please do not send cash or credit card information in the mail.**
Adaptive Sports, USA:
For insurance purposes all athletes must be a member of Adaptive Sports, USA to compete in these Games. There will be on-site registration for ASUSA, however, it is strongly suggested that you become a member of ASUSA prior to the games. To register online visit
www.adaptivesportsusa.org.
www.adaptivesportsusa.org.
Classification:
All first year competitors will need to be classified prior to competition. Provisional classification will be available between 8 am and 4 pm on May 17, 2019 to give a temporary classification. To schedule classification times contact Kim Aquino 843-724-2811 or email
Kim.Aquino@rsfh.com
Transportation
Competitors, coaches, and visitors are responsible for their own transportation.
Lodging:
Housing is available on Clemson's campus in the Douthit Hills dorms. On-campus housing is arranged in wheelchair accessible apartment-style dorms, which are 4 bed/2 bath units, with a single bed in each room (you'll receive a key to the room). If you are traveling to the Games as an individual athlete and are interested in the on-campus housing option, we will group you with other same-gender athletes in the apartment unless you indicate otherwise via email.
The cost is $30 per night, per person/bed
and the rate will be added to your registration fee. Based on cost, this option is most ideal for individual athletes, rather than families, as the group rates are more economical for related groups. A light breakfast will be provided by the local organizing committee in a common area of the dorms on Saturday and Sunday mornings. Check-in for on-campus housing is requested BEFORE 5 pm, unless otherwise arranged.
Off campus housing is available at the following hotels with group rates:
Best Western Plus, University Inn & Conference Center
1310 Tiger Blvd, Clemson SC 29631
864-986-6200
GROUP RATE:
$94.00 +tax per night, breakfast included,
available until 04/26/19, 5 pm EST.
Use this link to book a room under our group rate:
https://www.bestwestern.com/en_US/book/hotel-rooms.41101.html?groupId=5G0HE6Z5
Comfort Inn Clemson – University Area
1305 Tiger Blvd, Clemson SC 29631
864-653-3600
GROUP RATE:
$90.95 +tax per night, breakfast included,
available until 04/17/19, 5 pm EST.
Use this link to book a room under our group rate:
https://www.choicehotels.com/reservations/groups/AW35L3
Days Inn
1387 Tiger Blvd., Clemson SC 29631
864-653-4411
GROUP RATE:
$79.00 +tax per night, breakfast included,
MUST TELL THEM THAT YOU ARE PART OF CLEMSON WHEELCHAIR GAMES TO GET GROUP RATE
Dress Code:
All athletes will be expected to dress according to the rules of competition. It is the responsibility of each athlete to know the dress code for each event in which they wish to compete. Failure to comply will result in possible DQ according to the National Governing Board (NGB) rules.
Water:
Bottled water will be available. The head of each team/delegation should plan to bring
shade tents for their individual teams.
The local organizing committee does not have the resources to purchase these items for each team.
Honest Effort: The Honest Effort Rule
will be in effect for the SEWSA Games. In other words, if the Officials and Director determine that an athlete intentionally missed an event without scratching the night before and does not have a medical reason for scratching, he/she can be disqualified from all remaining events in that sport.
Sports Rules:
The rules in the Adaptive Sports USA rulebook and each US NGB will be enforced during all events. All competitors are expected to know the rules of each sport in which they compete as this is a sanctioned event.
Equipment:
It is
HIGHLY
recommended that you bring your own equipment, if available (field implements, archery equipment, air rifles, track chairs, helmets, etc). The use of local organization equipment is VERY limited and will be assigned on a FIRST COME FIRST SERVE BASIS.
Swimming:
Fike pool will be set-up as a deep water six lane 25 M course with hand timers. During the course of the meet there will be two deep water lanes available for pool entry and exit, as well as warm-up or cool-down. Locker room facilities are available, but swimmers must provide their own locks.
Swimmers under the age of 18 must be accompanied into the locker rooms by a parent/guardian or caregiver.
Southeast Wheelchair Sports Association and Clemson University are not responsible for lost, damaged, or stolen property.
Archery:
Adults shoot 50 meters, 36 arrows total and then 30 meters with 36 arrows total (6 arrows 6 times for a total of 36 per distance).
Some archery equipment is available, however, the amount is limited and on a first come first serve basis.
Track & Field:
Our track competition will not be a Level 3 sanctioned event, as our track is not approved by USAT&F. You must bring your own track chair to the competition, as we do not have any loaner equipment. Helmets will be required for all track events, and athletes will be expected to bring their own. Some throwing chairs will be available, but bring your own if you have it.
Air Rifle:
The air rifle competition will occur in two relay heats. Please indicate your preferred heat on the registration form. Competitors must arrive 15-30 minutes early for their heat. Please bring your own rifle, as rental equipment is not available.
Protest:
A protest procedure will be in effect. A $25.00 filing fee will be required when submitting the protest. Protests must be submitted according to the appropriate sport rules. This filing fee will be refunded if the protest is upheld or the fee will be forfeited if the protest is declined.
Conduct:
The Local Organizing Committee reserves the right to withdraw an athlete (or coach) from further competition (or the event sites) for profanity, abusive behavior or other inappropriate conduct. Absolutely
NO
alcohol or tobacco is to be used in the competition areas by athletes, coaches, support staff, parents, or spectators.
Lost and Found will be located at the registration area in the Fike Recreation Building.
Please download general registration information
HERE
(sport specific info, tentative meet schedule, etc…)
Please click ADD TO CART below, to begin your registration process. Optional items will be available on the next screen.