Little Explorers Mini Camp: All About Bugs! - July 20-22, 2020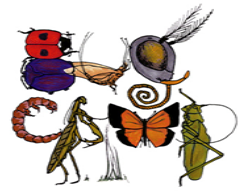 Little Explorers Mini Camp: All About Bugs! - July 20-22, 2020

Young campers will love exploring the garden and uncovering the bugs that call it home! Campers will learn through, games, crafts, and observation! Please register by July 13.

Ages: 5-10
Camp Session: July 20-22, 8 a.m. to 12 p.m.
Location: Conference Center, lower level
Price: $75
Drop off is from 8- 9 a.m., and camp begins at 9 a.m. sharp!