Finding Your Waterfall Conference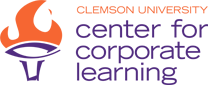 Finding Your Waterfall Conference
May 11-12, 2017
Greenville, South Carolina is a hotspot for growth and economic development. It's one of the most desirable cities to live, work, and own a business. At the Finding Your Waterfall Conference, discover the secret sauce behind what Greenville visionaries have done to reinvent the city.

Attend the Finding Your Waterfall Conference to know yourself better—and in doing so better understand the unique brand of your own community. Walk away with a better understanding of how your community can mirror Greenville's redevelopment success. Then use what you learn to capitalize on your own city's singular personality.


Downtown Greenville Walking Tour and Affordable Housing

Downtown Greenvillle Walking Tour- Experience why Greenville has made numerous "top ten" and "best of" lists as you explore the vibrant culture of downtown Greenville. During this tour you will get a more in depth picture of the fundamentals that have made Greenville's reinvention a success.

Affordable Housing Tour- Learn about Greenvillle's master plans for 12 affordable housing neighborhoods within city limits. On this tour you will have an opportunity to take in the successful elements of Greenville's divisions of economic development including affordable housing and human service agencies. Attendees will tour several neighborhoods and a model home built by Homes for Hope. We will also discuss building sucessful partnerships that help with local employment opportunities to bring resources into those neighborhoods.

Participants will split into a couple smaller groups and do a walking tour of downtown with the Mayor and city leaders. A printed guide will be provided for a driving tour of the affordable housing areas and along with a map Swamp Rabbit Trail (if they'd like to stay and explore by bike or foot). Artisphere, Greenville's signature art and music festival, begins at noon on Friday.