Women's Leadership Conference - 2019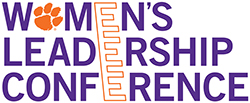 Women's Leadership Conference
Conference Date: February 9th from 9:00 am – 4:00 pm

The Women's Leadership Conference began with students and staff who were passionate about women's leadership. The annual conference has grown into an incredibly successful program that builds capacity and efficacy in leadership, giving conference attendees knowledge about issues in women's leadership and knowledge, skills and values to engage in the leadership process.

The final deadline to register is February 6th, 2019.