Biomedical Forensic Science Certification Program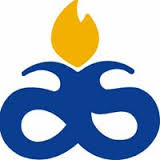 In a recent report by the National Academy of Sciences, it is very clear that the credibility of forensic science and the training of forensic scientists and specialists are very important if forensic evidence is to be of value in civil and criminal proceedings in our judicial system. The reoccurring theme is that there is a need to inform and, in some cases, train professionals from a variety of disciplines, on the reach and use of forensic science as a powerful investigative tool. The Curriculum The curriculum committee consists of members of the teaching faculty, our advisory board, and forensic experts in specialized areas. The following eight (8) forensic course modules will be offered for the 12-month certificate program that includes an internship. Module 1 Forensic Biology Module 2 Forensic Chemistry Module 3 Bloodstain Pattern Analysis Module 4 Crime Scene Analysis/Reconstruction & Medico legal Death Investigation Module 5 Forensic Anthropology, Archeology, Botany, Entomology, & Odontology: Discovery, Recovery, & Identification of Human Remains Module 6 Forensic Psychiatry & Psychology Module 7 Forensic Investigations of Human Rights Abuse and Torture.
Click Logo below for payment. CAUTION!! Please be sure to only select the module that applies to you!