ADC Breakout Board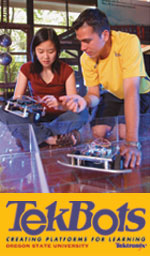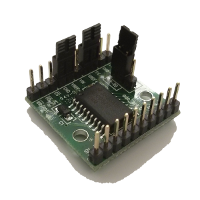 The ADC Breakout Board (adc_brk.0) breaks out all of the pins for easy use of Texas Instruments' ADC0820-N 8-Bit A/D Converter.
This kit comes with the board (all surface mount components attached), male header, jumpers, and hardware to mount to the TekBot.
For more information, please visit the TekBots hardware resources page.