8th Annual Food Entrepreneur Conference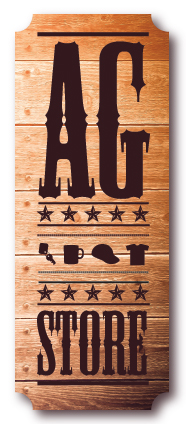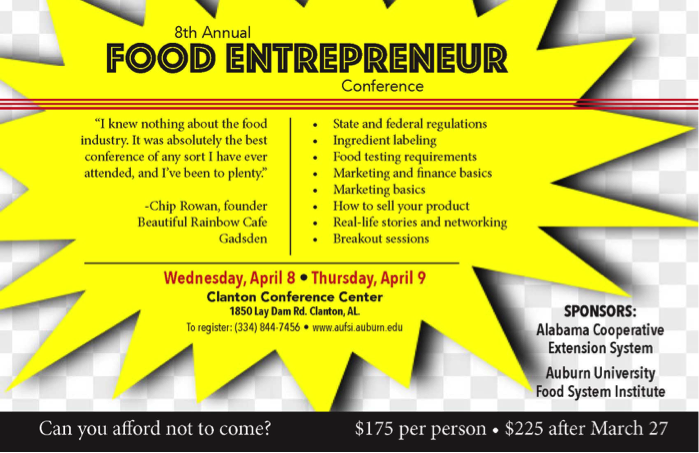 The Food Entrepreneur Conference is April 8-9, 2020 at the Clanton Conference Center located at 1850 Dam Rd. Clanton, AL.
Registration is $175 through March 27th and $225 beginning March 28th.
Breakout sessions include:
-Cottage Food Law Certification - Learn the requirements and certification process of operating a small food business from your home
-Food Processing/Catering/Foodservice/Bakery - Learn the business and food safety aspects of food processing, catering, bakeries and other foodservice businesses
-Business Aspects of Running a Food-Based Business – Learn about running a Food-Based Business from loans to licensing, etc.
-Cake Decorating – Learn to decorate cakes.