Forest Friends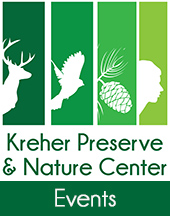 Thank you for your interest in Forest Friends. Unfortunately we are full for the fall session. Email us at preserve@auburn.edu if you are interested in joining the wait list. We will offer another session beginning this coming spring semester.
Forest Friends is an exploratory nature program for pre-school children aged 2-5. Classes meet over the course of a six-week period from 9:30-11:00 AM beginning Friday, September 20 and continuing through Friday, October 25. This season we will be studying how our five senses help us explore the woods around us through lessons, hikes, crafts, and stories. Cost is $45 per student. Membership with the KPNC is required.
Use promotion code FFSIB to receive $5 off enrollment for siblings living in the same household.