Summer Ecology Camp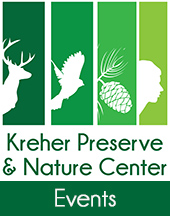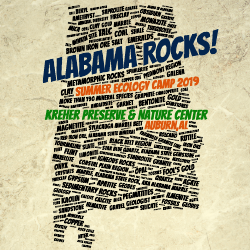 This year's summer ecology camp theme is Alabama Rocks! Each day campers will engage in geology related crafts, games, hikes and more!

Camps are for upcoming grades 1st - 7th graders. Registration is $125/camper and includes a daily snack, activities, and a camp t-shirt. KPNC membership at the Magnolia level ($35 or above) is required for registration. Sibling discount of $15.00/sibling available if registering in same camp under promo code SIBLING.

Cancellation Policy: If you need to cancel your registration, please email us at preserve@auburn.edu. Refunds will be issued for your registration cost minus a $25 cancellation fee. For example, if you paid $125 for registration, the refund will be $100. Partial refunds will be issued for cancellations received a week prior to scheduled camp, following this, no refund will be issued.

Camps are held Monday through Friday from 8:00 a.m. – 12:00 p.m. Drop off begins at 7:45 a.m.

Available camps include:

May 28-31
Camp Discovery – for upcoming 3rd and 4th grades. This session will be Tuesday – Friday and will include a night session on Thursday, May 30 for the whole family to attend.

June 3-7
Young Naturalist– for upcoming 1st and 2nd grades.

June 10 – June 14 [SOLD OUT]
Explorers – for mixed ages, upcoming 1st through 7th grades. Ideal for siblings.

June 17 – June 21
Junior Rangers- Upcoming 5th-7th graders - Campers will learn about the summer camp theme, along with the unique environment of their local community including tree identification, and wildlife habitat and management. Wilderness activities such as fire building and archery will also be explored.

June 24 – June 28 [SOLD OUT]
Explorers – for mixed ages, upcoming 1st through 7th grades. Ideal for siblings.


All camps are held at the Kreher Preserve & Nature Center, located at 2222 N. College Street, Auburn, just north of the AU Fisheries complex. Email preserve@auburn.edu or call 334-844-8091 for more information or with any questions.

PLEASE NOTE: If you have difficulty with your registration, please try using a different browser. The payment portal does not recognize Safari. You must use Internet Explorer, Firefox, or Google Chrome.