The Northwest AL Systems 360 Program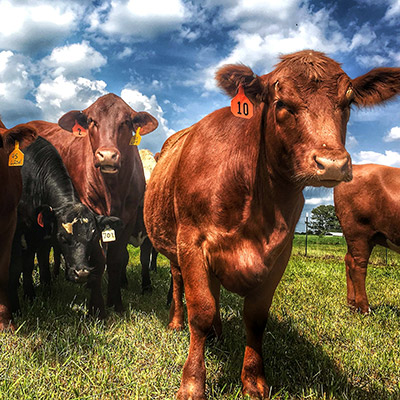 Meeting #2 in a series of 5
This meeting will be held at the Lawrence County Extension Office, 13075 AL Hwy 157, Moulton, AL 35650 on October 18, 2018 from 3:15 - 6:15 PM. We will be traveling from the extension office to Mitchell Henry's Stocker Operation. Special thanks to Mitchell for allowing us to tour his farm.
3:15 – 3:30 PM – Welcome and Housekeeping Items (Paul Vining)
3:30 – 3:45 PM – Megan Abel with Purina Animal Nutrition will be providing information about Purina Products. Purina has graciously agreed to sponsor this meeting.
3:45 – 4:25 PM – Discussion: Vaccination protocol and preconditioning strategies for beef feeder calves (Dr. David Tyree)
4:25- 4:30 PM – Travel from Lawrence Co. Extension Office to Mitchell Henry's Farm (13003 Court Street, Moulton, AL 35650)
4:30- 6:30 PM – Tour Mitchell Henry's Stocker Operation and discuss topics including but not limited to: Winter Annuals and Prussic Acid Poisoning
Meet at Mel's (post-meeting) for supper. Special thanks to our sponsor Purina Animal Nutrition for making this meal a possibility.
Sponsors will donate $100.00 (paid by credit card) apiece to attend The Northwest AL Systems 360 Program
Alabama Extension is committed to making our programs accessible to everyone.
---
For assistance, choose Help - Conferences & Workshops from the Menu ( ☰ ), located in the upper left-hand corner of this page.
---